I've recently found a great article to share with you guys, it is an interesting theory written by SuperCrypto about the price supression we are currently in right now.
I strongly recommend you go and read the full article as i will be posting here just a short summary of it – Full article here
In his post SuperCrypto says that besides the three dimensions we are familiar with (Technical, Fundamental and Manipulation), there is a 4th dimension called the Cartel where its primary goal is "price-suppression".
Is Cartel Active in Crypto Space?
His research has strongly made me acknowledge that Cartel could actually be present in the crypto market when he called the Bitcoin correction of 95% before CME openned its doors.
"We will see many Rallies and Dumps in between. Nothing goes in a straight line. 20K is just the first inning. We are in for a long ride of a few years"
By his research the Cartel entered the crypto space somwehere in Oct-2017 with their presence showing the hour when CME Futures market opened its doors to crypto.
The Bitcoin Dump started exactly at the moment CME released Bitcoin Futures at 5PM on Dec-17-2017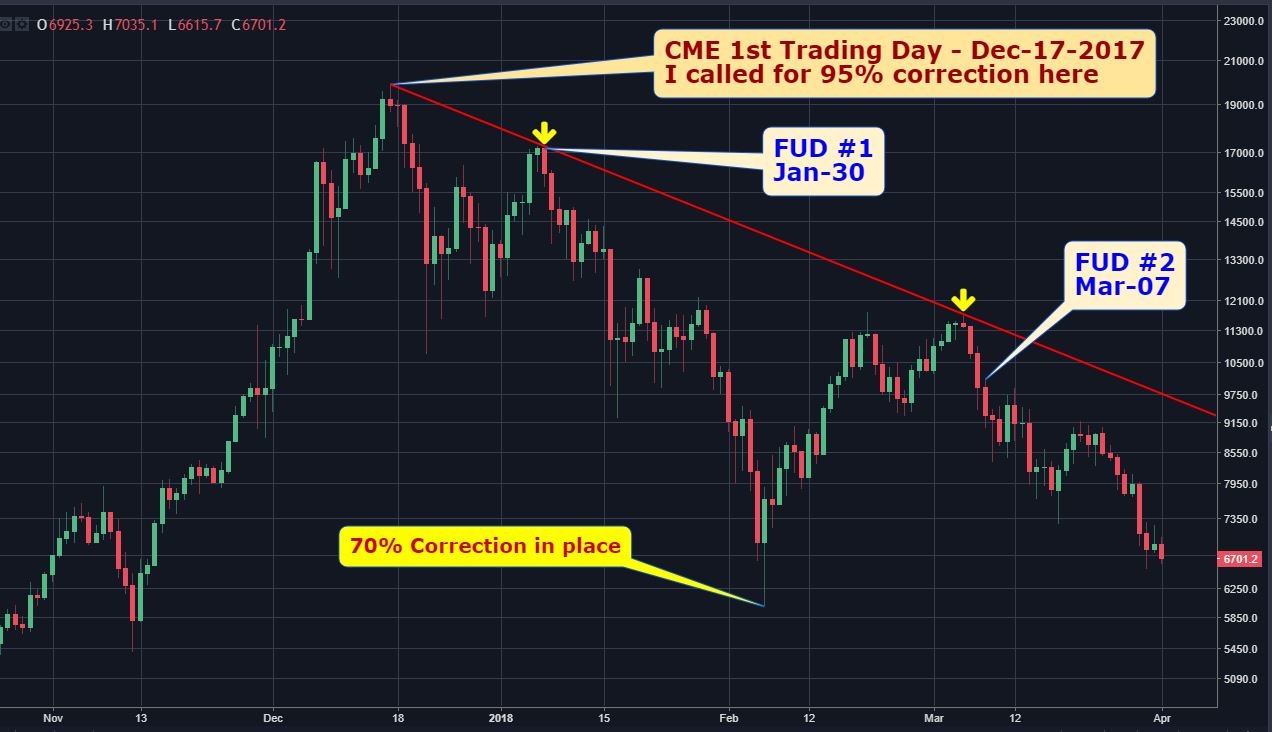 This Is How Cartel has Worked Since CME opened
He also correlates the price movement with series of bad news coming all together on the exact same day, driving the prices into a deep correction.
"The items listed under Jan-30 and Mar-07 below are the NEWS ONLY. This is how cartel uses media-propaganda to break the price. Ex: Mt. Gox did NOT sell on Mar-07 but the NEWS of this sell was released on Mar-07. Also, the Tether subpoena was issued in Dec-6 but the NEWS was released with the other critical news releases on Jan-30 with the objective to start the next dump….Why did they wait 55 days to release the Tether subpoena news and how did it hit with all other Bad news on the same day? Now you know why."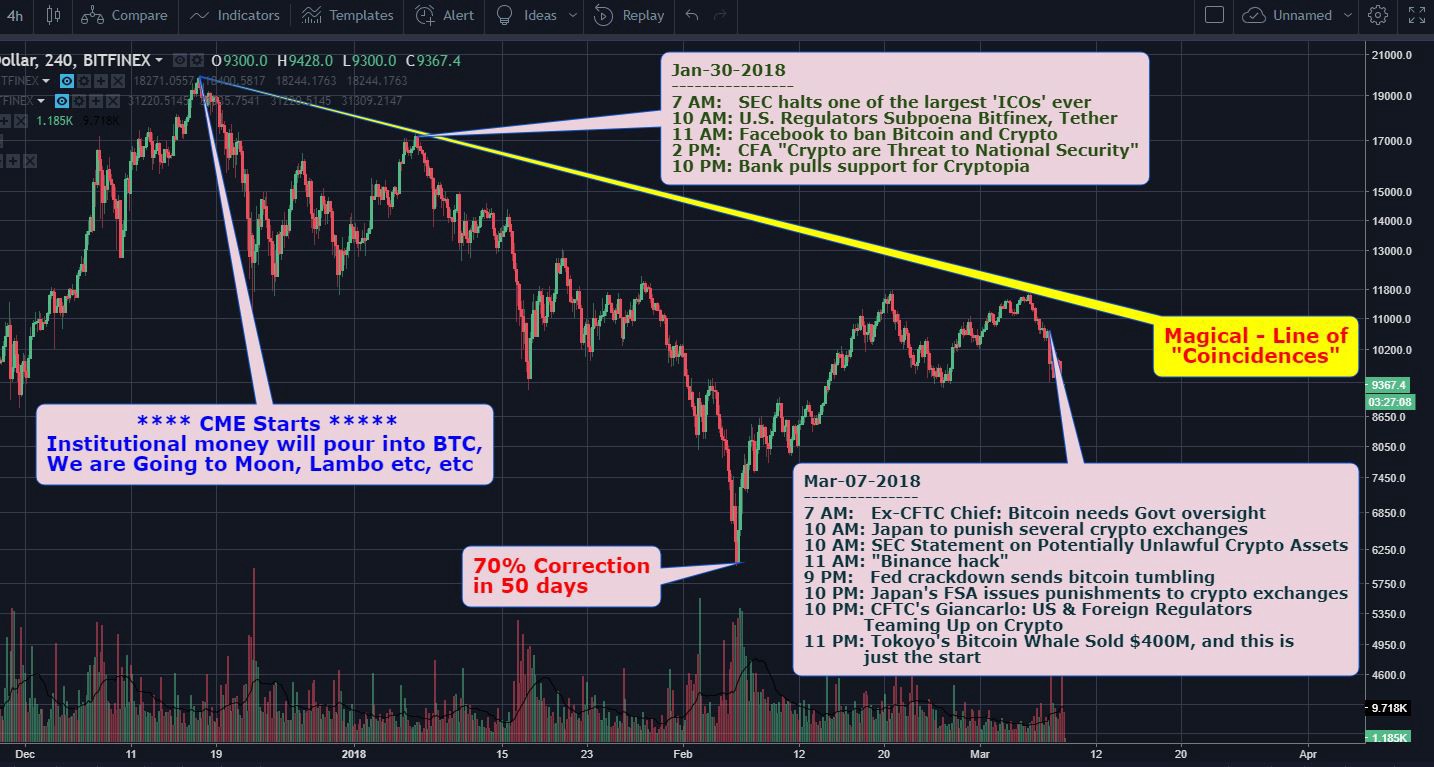 What is a cartel?
A cartel is an organization created from a formal agreement between a group of producers of a good or service to regulate supply in an effort to regulate or manipulate prices. In other words, a cartel is a collection of otherwise independent businesses or countries that act together as if they were a single producer and thus are able to fix prices for the goods they produce and the services they render without competition.
Definition from Investopedia.
The cartel was also tied to the price supression of Uranium, Gold, Silver and Oil like you can see in the charts made by SuperCrypto:
Uranium
Uranium rose from 5$ to $133 from 1993 to 2007, same happened to it when they introduced Uranium Futures in may 2007.
Gold

Silver

Bitcoin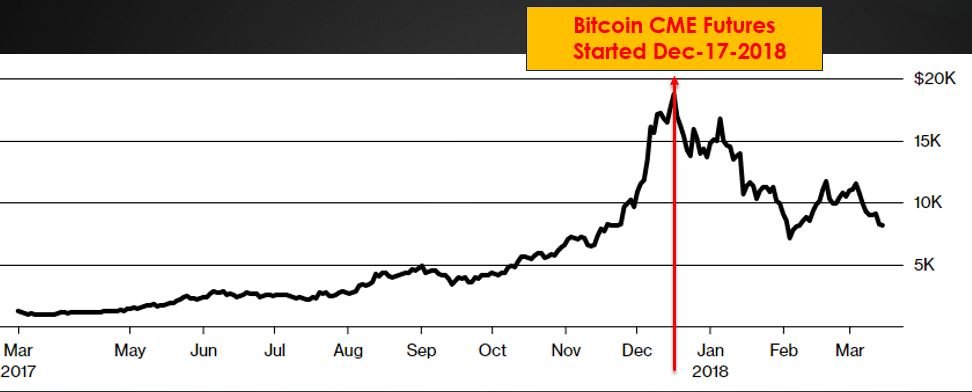 I suggest you to continue reading further here for a better understanding of the fact that we are possibly in a suppressed market where big entities have gathered to gain control of Bitcoin, by turning the market in a downtrend in order to buy in at cheaper prices.
Get real time update about this post categories directly on your device, subscribe now.